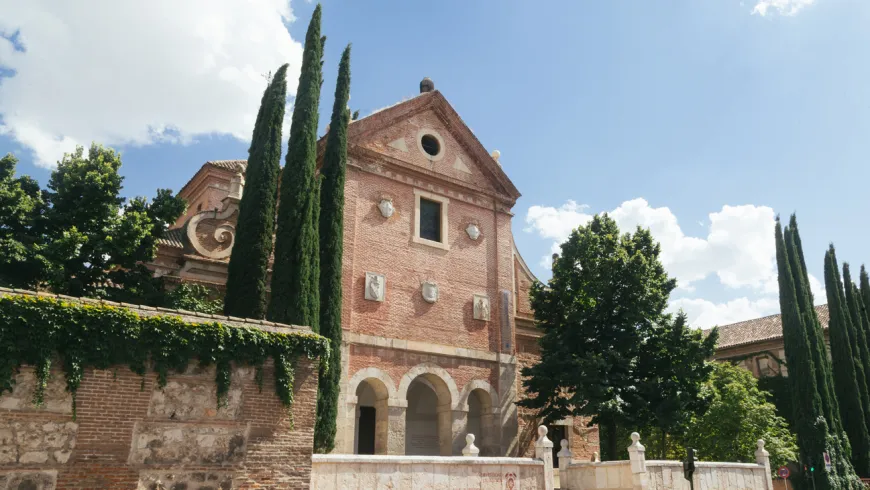 In 1987, the President of the Universidad de Alcalá, Mr. Manuel Gala founded the Centro de Estudios Norteamericanos (CENUAH) located at the Colegio de León until its subsequent transfer to the Colegio de Trinitarios, its current location, in the center of the town of Alcalá de Henares, a World Heritage Site by UNESCO, along with the Universidad de Alcalá.
The Colegio de Trinitarios was built in the first half of the seventeenth century as a convent of the Trinitarios Descalzos Order. In 1839, it became property of the Spanish armed forces and became an artillery barracks. In 1994, the Universidad de Alcalá recovered the building and restored it to suit their current academic activities.
In the 80s, the activities of the then CENUAH focused on providing Study Abroad Programs for American undergraduates and it also developed small research projects with collaborating researchers.
In 2001, it became the Instituto Universitario de Estudios Norteamericanos (Decree 15/2001 of February 1, BOCM February 8, 2001, no.33, p.10), which represented both a recognition of the research conducted and a boost to the implementation of projects of major importance.
In 2009, the Institute included the name of Benjamin Franklin to its previous name Instituto Universitario de Investigación en Estudios Norteamericanos de la Universidad de Alcalá, and it began to be known as Instituto Franklin-UAH.
In 2010, it established its Advisory Board  formed by external entrepreneurs and professionals to the University in order to promote the social role of the Institute, resulting in the establishment in 2012, coinciding with the 25th anniversary of the founding of the Institute, of the Camino Real Award.