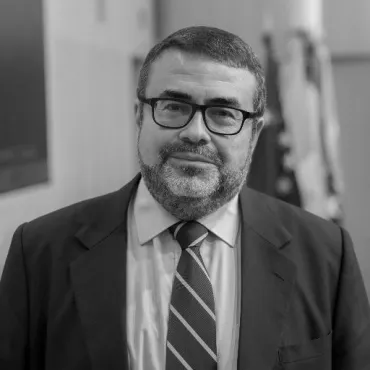 Position
Associate Professor in International Relations at Universidad Pontificia Comillas ICAI-ICADE and Universidad Complutense de Madrid.
Professor
Master in American Studies
Graduate in Journalism from UCM with Premio Extraordinario Fin de Carrera, for the highest GPA among the graduates in the class of 1988. He holds also a Master's Degree ABC-UCM. Fulbright scholar and MA in International Relations & Mass Media at Georgetown University, 1996. His doctoral thesis focuses on the Political Communication of the White House. As a journalist he has worked for 20 years as a correspondent for ABC journal in Washington D.C. Currently, he is an International Affairs columnist and an analyst for various media platforms. In addition to being an author for specialized academic journals, he writes regularly for the Instituto Franklin-UAH's blog Diálogo Atlántico. He has also collaborated with Instituto Ortega y Gasset, Casa América, World Bank, Llorente & Cuenca, Instituto Atlántico de Gobierno, Centro de Estudios Políticos y Constitucionales and the Aspen Institute in Spain as well as teaching participation in summer courses in various universities. He has joined the research group UNISCI and he is a member of the Club of Rome, Spanish Chapter.