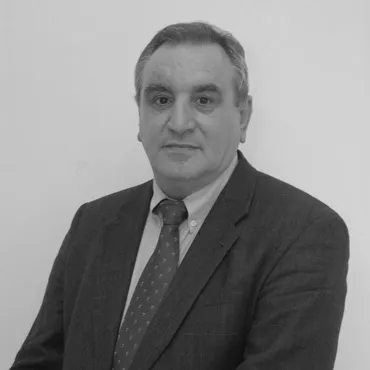 Position
Director of Instituto Franklin-UAH. Secretary of the Advisory Board.
Professor
Study Abroad in Spain
Teach & Learn
Master in American Studies
Researcher
Principal Investigator (PI)
Full Professor of American Studies at the Modern Philology Department of the Universidad de Alcalá. He holds a PhD in English Philology from the Universidad Complutense and a PhD in Law from the Universidad Rey Juan Carlos, both located in Madrid. He was a Visiting Scholar at Harvard University from 1994 to 1996 and a fellow member of the Matthiessen Room of that same university.
He was the Director of Instituto Franklin de la Universidad de Alcalá from 2003 to 2013. He is the President of HispaUSA (Spanish Association for the dialogue and study of Hispanic communities in the United States), Honorary Rector of the UNADE (Universidad Americana de Europa) and member the Board of Editorial Advisors of the "Recovery Project" of the US Hispanic Literary Heritage from Houston University.
He has published and edited over thirty books, and he is the author of the novels Dejar de recorder no puedo (Huerga y Fierro, 2018), Ninguna mujer llorará por mí (Ediciones B, 2021), and Tiempo de Sangres (Universo de Letras, 2023).