Round Table "Healthcare system, healthcare, and research in the United States"
On the occasion of the presentation of the 35th issue of the Tribuna Norteamericana journal, Instituto Franklin-UAH and Casa de América, along with Fundación Consejo España-EE. UU. organize this round table in which the experts will address various topics such as healthcare and healthcare systems in Spain and the United States, public health and research, among others.
The event will be accessible to the public via Casa de América YouTube channel on Thursday, September 30, 2021 at 1 p.m.
Presentation
Miguel Ángel de Zavala, Deputy Director of the Instituto Franklin-UAH
Manuel Mª Lejarreta, Secretary General of the Fundación Consejo España-EE. UU.
Participants
Manuel Franco, Professor of Epidemiology and Public Health at the universities of Alcalá and Johns Hopkins
Roger Senserrich, editor of the Four Freedoms newsletter and member of Politikon. Communications Director of Connecticut Working Families 
Paloma Navas Gutiérrez, physician specializing in Preventive Medicine and Public Health
Moderator
Francisco Bolumar, Emeritus Professor at the Universidad de Alcalá
Organizers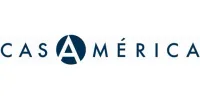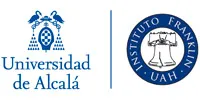 Collaborators